Page 1 of RIP John Steed

RIP John Steed
Mark Oates

(Reviewer)

posted this on

Thursday, 25th June 2015, 21:20
Patrick Macnee, star of TV's The Avengers and New Avengers, has passed away aged 93.  Another slice of 60s childhood slips away.

J Mark Oates

---
It`s Grand To Be Daft
sprockethole.myreviewer.com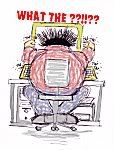 RE: RIP John Steed
bandicoot

(Elite)

posted this on

Thursday, 25th June 2015, 22:19
The Avengers used to give such great strange and wonderful stories from mysterious empty villages, to weird deaths, to secret underground bases and crazy devious room traps, and yet all solved in a casual yet smart manner by our Mr Steed.

TV at its best. RIP.

RE: RIP John Steed
Snaps

(Elite)

posted this on

Friday, 26th June 2015, 01:20
May not be remembered as an artist with a great range but...
Charm personified
Loved the The Avengers to bits and not just because Cathy Gale was a risk to my eyesight.
I'll take 93 as an innings though.


Snaps

---
My new Flash Fiction blog. All my own work
500ish
---

I used to be with it, but then they changed what `it` was.
Now, what I`m with isn`t it, and what`s `it` seems weird and scary

RE: RIP John Steed
RJS

(undefined)

posted this on

Friday, 26th June 2015, 07:45

RE: RIP John Steed
mbilko

(Elite)

posted this on

Friday, 26th June 2015, 07:53
Class act, made the Avengers and will be missed RIP :(

RE: RIP John Steed
Jitendar Canth

(Reviewer)

posted this on

Friday, 26th June 2015, 11:27
Farewell, Imperious Leader...

===========================
Jitendar Canth

Quote:
"I thought what I`d do was, I`d pretend I was one of those deaf-mutes."

Site Reviewer at DVD Reviewer & MyReviewer

Carving out a niche with a pneumatic drill at Anime @ MyReviewer.com