Page 1 of Murray Walker RIP

Murray Walker RIP
Jitendar Canth

(Reviewer)

posted this on

Saturday, 13th March 2021, 18:31
https://www.bbc.co.uk/sport/formula1/56388596

That's one of those news reports that stops you in your tracks, even though Murray Walker was 97. He was just a constant part of life, an unmistakeable voice and personality, synonymous with Formula 1.

He'd actually been retired for 20 years from commentating, but it never felt that way.

===========================
Jitendar Canth

Quote:
"I thought what I`d do was, I`d pretend I was one of those deaf-mutes."

Site Reviewer at DVD Reviewer & MyReviewer

Carving out a niche with a pneumatic drill at Anime @ MyReviewer.com

RE: Murray Walker RIP
Snaps

(Elite)

posted this on

Saturday, 13th March 2021, 20:50
Finished the final lap but had won the race well before that.

A excellent obit on the Beeb's site by Andrew Benson.

Quote:
In describing Walker's commentary style, the late broadcaster and writer Clive James hit the nail on the head: "In his quieter moments, he sounds like his trousers are on fire."

To a lot of us oldies Murray and F1 were inseparable.


Snaps


---
My new Flash Fiction blog. All my own work
500ish
---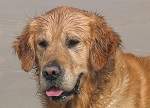 I am not young enough to know everything.

RE: Murray Walker RIP
He brought a level of passion to his commentary that I think only Jonathan Pearce during his time at Capital Radio came close to, RIP Murray!

Editor
MYREVIEWER.COM

My Flickr Photostream

RE: Murray Walker RIP
I remember when Damon won and he got so emotional. Always had something special to say about James Hunt and Nigel too.

If ever a man was the voice of his sport, it was Murray Walker.

Condolences to his family and friends and belated thanks to he man himself.

RiP.