Page 137 of Brexit

RE: [VIDEO] Brexit
Si Wooldridge

(Reviewer)

posted this on

Monday, 21st September 2020, 10:47
Quote:
Robee J Shepherd says...
"I am talking about Abbott, was that not really obvious? Also, if you would rather someone had biggotted views than being a nice person... who am I kidding I really need to stop wasting my typing."
Just checking.

As for bigoted views, the other political parties are full of them and none are called out, so yeah...

---------

Si Wooldridge
Reviewer



http://synth.myreviewer.com

RE: [VIDEO] Brexit
alfie noakes

(Elite)

posted this on

Wednesday, 23rd September 2020, 16:03

RE: [VIDEO] Brexit
Snaps

(Elite)

posted this on

Wednesday, 23rd September 2020, 17:49
Kent may now be surrounded by wagons being fought off like some reverse Western plot.
This whole thing gets more ****ing insane by the day.

Snaps


---
My new Flash Fiction blog. All my own work
500ish
---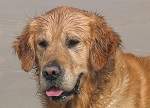 I am not young enough to know everything.

RE: [VIDEO] Brexit
Robee J Shepherd

(undefined)

posted this on

Thursday, 24th September 2020, 08:48
Quote:
Snaps says...
"This whole thing gets more ****ing insane by the day"
You have to admire the brilliance of it all, to have built up a brand that sells a thing nobody needed, and yet they believe it's the most important thing to buy, and there is absolutely nothing you can do which will disuade them from not wanting it, at any cost or inconvenience.

The cleverest bit is how when you criticise any of it, you are accused of moaning, or looking down on people who bought it, and that everything will be brilliant, or even if it's not it's still better than being dictated to from the EU, as if we weren't part of every decision making process and had a veto on anything we hated.

I think I might invest in shorting the pound, like Reese-Mogg's and Boris' friends. And just join all the currently rich people who are happily buying up property like its going out of fashion because nobody else can afford it.


Editor
MYREVIEWER.COM

My Flickr Photostream

RE: [VIDEO] Brexit
JamesW

(Competent)

posted this on

Friday, 25th September 2020, 14:01
And buy an EU passport from Malta or Cyprus...

RE: [VIDEO] Brexit

RE: [VIDEO] Brexit
Si Wooldridge

(Reviewer)

posted this on

Tuesday, 13th October 2020, 14:18
Quote:
Robee J Shepherd says...
"Can a Leaver please explain to me how this is a good idea?

"MPs have rejected the latest attempt to require imported food to meet domestic legal standards from 1 January"
https://www.bbc.co.uk/news/uk-politics-54506185"
Depends on if it was pure politicking or based on real concerns.

A few quotes that seemingly tell more of the story contained within that article:

However, Conservative MPs Sir Roger Gale and George Freeman said they would vote for the amendment to remain in the bill, saying it was in line with their party's 2019 manifesto pledge to maintain welfare standards.

Neil Parish, the Conservative chairman of the Commons Environment, Food and Rural Affairs Select Committee, told the Commons that Brexit meant UK agriculture could move in a "much more environmental direction", including planting more trees and cutting the use of nitrates.

The country should be a "beacon" of high animal welfare and countryside-protection standards, he added.

But Conservative MP John Lamont supported the government, saying the amendments were "not in the interests" of food producers or standards and would be "bad for trade".

Party colleague Anthony Mangnall said there had been a "huge amount of fear-mongering" over the importation of chlorinated chicken and hormone-injected beef, and that "has to stop".

In the Commons, Liberal Democrat environment spokesman Tim Farron said the controversy over chlorinated chicken was not "about the quality of food" but the "integrity of our farming industry".

For Labour, shadow environment secretary Luke Pollard said this was a "crucial moment for British agriculture", adding that high standards could all be "thrown away".

He urged the government to "show some leadership" and "back British farmers".

The bill must include guarantees that UK farmers would not be "undercut" in post-Brexit trade deals, Mr Pollard said.

So...is it about food standards or protectionism?

---------

Si Wooldridge
Reviewer



http://synth.myreviewer.com

RE: [VIDEO] Brexit
alfie noakes

(Elite)

posted this on

Tuesday, 13th October 2020, 15:21
Sorry, am I missing something here?

Keeping high food standards is protectionism because it stops foreign countries selling us low-quality produce thus undercutting UK farming?

RE: [VIDEO] Brexit
Si Wooldridge

(Reviewer)

posted this on

Tuesday, 13th October 2020, 15:32
Quote:
alfie noakes says...
"Sorry, am I missing something here?

Keeping high food standards is protectionism because it stops foreign countries selling us low-quality produce thus undercutting UK farming?"
Clearly, because I simply asked the question based on the quotes provided by Luke Pollard and Tim Farron.

I'm not suggesting either, I need to understand what is being argued before I can respond.

---------

Si Wooldridge
Reviewer



http://synth.myreviewer.com
This item was edited on Tuesday, 13th October 2020, 15:33

RE: [VIDEO] Brexit
It's really simple, currently under EU rules, if you want to trade food with the EU your food has to meet EU standards.

The amendment meant that if you wanted to trade food with the UK, your food has to meet UK standards.

The government doesn't want this because it's a barrier to trade, not exports but imports. Which is ironic, because it means British farmers still have to meet UK standards but, let's say US farmers import food, don't have to meet these standards.

And if you think this is just the first step in allowing UK farmers to lower their standards, firstly why would you want that? And secondly, they won't be able to do this and export food to our main trading block, the EU, because... see the first paragraph.

Other than US companies who have been irritated for a long time that they can't ship crap food to the EU because... standards, I'm not sure who this is good for. Yet somehow I think this is good for friends-of-Boris' pockets.


Editor
MYREVIEWER.COM

My Flickr Photostream