Page 1 of Die Hard Quadrilogy Blu-ray (4-disc) £10 in Sainsburys and now (5 disc)

Die Hard Quadrilogy Blu-ray (4-disc) £10 in Sainsburys and now (5 disc)
Jitendar Canth

(Reviewer)

posted this on

Friday, 19th April 2013, 12:28
No bonus disc in this one, just the first four movies. Ignore the £22 sticker, as it`s £10 at the till.

(Apparently if you`re lucky, and most likely in smaller stores, some people have mentioned a pricing error on the 5-disc set also at £10, but I couldn`t find it today)

If you`re too antisocial to venture into a shop with people in... it`s £9.95 at Zavvi and the Hut

===========================
Jitendar Canth

Quote:
"I thought what I`d do was, I`d pretend I was one of those deaf-mutes."

Site Reviewer at DVD Reviewer & MyReviewer

Carving out a niche with a pneumatic drill at Anime @ MyReviewer.com
This item was edited on Wednesday, 24th April 2013, 19:57

RE: Die Hard Quadrilogy Blu-ray (4-disc) £10 in Sainsburys

RE: Die Hard Quadrilogy Blu-ray (4-disc) £10 in Sainsburys
Jitendar Canth

(Reviewer)

posted this on

Wednesday, 24th April 2013, 11:58
Apparently these are the same transfers as the individual releases.

===========================
Jitendar Canth

Quote:
"I thought what I`d do was, I`d pretend I was one of those deaf-mutes."

Site Reviewer at DVD Reviewer & MyReviewer

Carving out a niche with a pneumatic drill at Anime @ MyReviewer.com

RE: Die Hard Quadrilogy Blu-ray (4-disc) £10 in Sainsburys
Mark Oates

(Reviewer)

posted this on

Wednesday, 24th April 2013, 18:35
Same deal available at Tesco`s. Result!

J Mark Oates

---
It`s Grand To Be Daft
sprockethole.myreviewer.com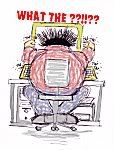 RE: Die Hard Quadrilogy Blu-ray (4-disc) £10 in Sainsburys
Jitendar Canth

(Reviewer)

posted this on

Wednesday, 24th April 2013, 18:56
Heads up! Just spotted the 5 disc edition for £10 at Sainsbury`s online

A couple hours of extra featurettes.

===========================
Jitendar Canth

Quote:
"I thought what I`d do was, I`d pretend I was one of those deaf-mutes."

Site Reviewer at DVD Reviewer & MyReviewer

Carving out a niche with a pneumatic drill at Anime @ MyReviewer.com

RE: Die Hard Quadrilogy Blu-ray (4-disc) £10 in Sainsburys
Blue John

(Elite)

posted this on

Wednesday, 24th April 2013, 20:35
Ordered! Thanks for that

Cheers

Si




My Collection (including the ones that belong to the kids!)

RE: Die Hard Quadrilogy Blu-ray (4-disc) £10 in Sainsburys
Jitendar Canth

(Reviewer)

posted this on

Tuesday, 30th April 2013, 12:17
That five disc set is back in stock at Sainsburys online

===========================
Jitendar Canth

Quote:
"I thought what I`d do was, I`d pretend I was one of those deaf-mutes."

Site Reviewer at DVD Reviewer & MyReviewer

Carving out a niche with a pneumatic drill at Anime @ MyReviewer.com

RE: Die Hard Quadrilogy Blu-ray (4-disc) £10 in Sainsburys
Jimbo :oÞ

(Elite Donator)

posted this on

Tuesday, 30th April 2013, 12:50
Quote:
Jitendar Canth says...
That five disc set is back in stock at Sainsburys onlineHoly Bejeebus Batman!
I just clicked the link from the 24th excitedly thinking Mr Canth had informed us it was back in and subsequently ordered it.

Then spotted the reply from Blu John was almost a week ago....

Fluuuuuuuuuuuuuuuuuuuuuuuuke there was another post from Mr C that it was back in!!

Oh, and remove the £5 Nectar eVoucher making this another £5 sweeeeeeeeeeet deal :)
Cheers!

Jimbo : oÞ

"There`s that word again... is there a problem with the Earth`s gravitational pull in the future?"