Page 1 of Any great films this year?

Any great films this year?
Moo..

(Elite)

posted this on

Friday, 20th July 2007, 20:31
I`m going to see Transformers tomorrow and I`m hoping we may have a contender for film of the year. However I`ve had a few discussions today and looking back as we`re at the half way point in the year, I`m struggling to come up with any classics! I do have the memory of a sive, but it`s proving tricky. I loved Hot Fuzz, Ocean`s 13, Spidey 3 and Sicko, but I`m not convinced any are of the same calibur as some of last years movies like Pan`s Labyrinth and Letters From Iwa Jima.



RE: Any great films this year?
28 Weeks Later was a standout for me, and I`m hoping I will feel the same about Sunshine if I ever get to see it.

That said, the films I am most looking forward to in 2007 have yet to be released, like American Gangster, I Am Legend, The Bourne Ultimatum and The Darjeeling Limited.

I liked all the ones you listed, but also felt disappointed by them.


---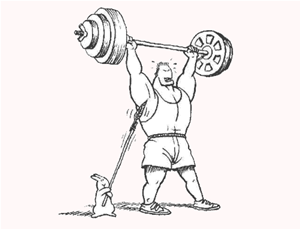 RE: Any great films this year?
floyd_dylan

(Elite)

posted this on

Friday, 20th July 2007, 21:29
What I`ve seen this year.

Die Hard 4.0 - Was a really fun movie.

Transformers - CGI- faultless, story- utter s***e.

Ocean 13 - Like the second one, forgettable.

Evan Almighty - Nowhere nearly as funny as the original, and very preachy and patronising.

Sicko - For all it`s red tape and faults, thank God for the NHS.

Harry Potter & the Order of the Phoenix - Good film but could of been spent some more time explaining a bit more.

Magicians - Completely unfunny, all the best bits shown in the trailer

This Is England - Okay, but not as good as your average Alan Clark movie.

Day Watch - Fantastic sequel to Night Watch

4: Rise of the Silver Surfer - Fun comic book sequel.

Spider-man 3 - boring, contradictory and could of done with a few more scenes cut out.

28 Weeks Later - Very good horror movie which IMO better than the original.

Shrek the Third - Kids will love it, parents won`t

Grindhouse - Why oh why are they going to split this great homage to exploitation movies.

Hot Fuzz - God it seems ages since I saw this at the cinema, still great fun.

Next - Quite good if it wasn`t for the super lame ending.

Meet the Robinsons - Surprisingly good

300 - Fun sword and sandals movie if not a bit homoerotic.

Reno 911!: Miami - Really funny

Ghost Rider - Nic Cage sleep walking through another bland movie

Hannibal Rising - Utter s***e

Smokin` Aces - Pathetic trash

The Hitcher - A gory take on the original only worse.

Looking forward to seeing:

The Simpsons Movie - Seeing this on Wednesday

I Now Pronounce You Chuck and Larry - I like Adam Sandler when he does stupid comedies.

The Signal - Sounds interesting.

War - Jason Strathom, Jet Li, hopefully one arse kicking movie.

Death Sentence - Sounds good

Wristcutters: A Love Story - Sounds twistedly fun.

3:10 to Yuma - Sounds like a cool western

Shoot Em Up - Can`t imagine Clive Dunn as an action hero.

Hatchet - sounds like a fun horror movie.

I would put Bourne Ultimatum down, but I still haven`t seen the other two.

floyd
simply bored witless by the entire saga of Luke Skywalker.... I thought Star Wars was dull, Empire was better, Jedi was worse.
Mark Kermode

RE: Any great films this year?
Perfume and Black Book were the best movies I`ve seen this year so far.

RE: Any great films this year?
chewie

(Elite)

posted this on

Sunday, 22nd July 2007, 08:56
The Fountain.

There have been many really good films this year, but The Fountain is the only one I`d label a truly great film.


---


RE: Any great films this year?
admars

(Elite)

posted this on

Sunday, 22nd July 2007, 10:13
At cinema we`ve seen, copied and pasted from IMDB with my scores

28 Weeks Later (2007) 8
Hot Fuzz (2007) 10
300 (2006) 8
Live Free or Die Hard (2007) 7
Pirates of the Caribbean: At World`s End (2007) 7
Spider-Man 3 (2007) 7
The Fountain (2006) 5
(it was pretentious rubbish then, and it is now ;) )

Shame IMDB puts date as US one when you look at vote history, so I`m not sure if I`ve seen anything else at cinema this year.

trailer for new Bourne looks good, only seen 1st one, but really enjoyed that.

Simpsons, I`ll wait to reviews some out, used to love the show, so if reviews say it`s as funny as 3 season 8 episodes put together I`ll go, if they say funny as 3 recent ones, then I won`t. Trailers are funny for it, but they could show all the laughs. I`ve seen recent ones, where I`ve laughed at the couch gag, and that was it :(

Harry Potter next week, Transformers soon.

We saw Die Hard 4.0 last night, I think 12 screens at odeon, 1 for Die hard, 1 for hairspray, and i think other 10, 5 for Harry potter, 5 for Transformers preview screenings!