Submerged
Having just come off a marathon 70 hour plus campaign for Mad Max (possible review later), I decided on something short, sweet and a tad relaxing. I'd picked up Submerged from Australian indie developer/publisher Uppercut Games about a week or so ago, after being alerted that it was on a Humble Bundle sale for £1.49 – which apparently is something that Uppercut do on a fairly regular basis to get their game out there.

So, you play Miku, a young girl trying to save the life of her younger brother who appears to have a nasty wound to his stomach area. There is no indication of how this injury occurred or how the city that Miku brings him to in their small motorised boat has ended up largely submerged.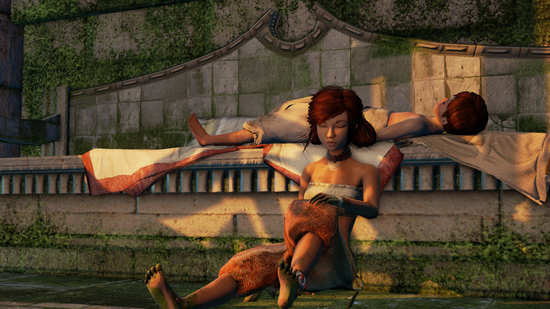 The idea behind the game is to collect 10 crates that will enable Miku to save her brother's life, said crates containing emergency supplies. Collecting a crate will trigger a short cutscene that not only moves the current story along but also partially fill in the backstory of how the youngsters got here. Even though this is an openworld (albeit a very small one) game, and therefore you can approach each area as you choose, the crates appear to have a set order so the specific item you are looking for to treat Miku's brother is the one found and the backstory unfolds in order. I like this idea and wish other games would sometimes pay attention here.
In order to find said crates, Miku must navigate the submerged city and locate the buildings that host the crates and then climb and find the crates to activate them. The climbing (and there is a lot of this) is pretty simple and straight forward, but the routes can be fairly circuitous and puzzling at times. The controls are quite intuitive and the direction of climbing is simply done via directional control with no button mashing to consider. You also won't die at all as it's impossible to fall or misjudge a jump.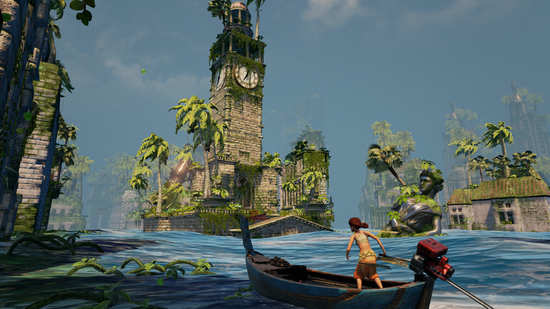 Miku also comes across strange crystals that she can collect, and these tell the story of the city and how it ended up as an aquatic graveyard. It's no spoiler to tell you that Miku and her sibling are not alone in the city as a cutscene triggers after each crate is opened and it's clear that some mysterious beings are watching from afar. One thing to watch, therefore, with the crate cutscenes is to ensure you collect any nearby crystals that you are aware of or you'll just have to go back again to collect them – which can be a bit of a chore sometimes…
Other than trying to save her brother and collect crystals, Miku needs to explore the city to discover the small number of local wildlife species as well outboard motor upgrades that allow Miku's boat to speed along the surface. I went out of my way to collect all these pieces but actually used the speed option rarely as I preferred to traverse the city in slow time rather than rush about. It's quite a lush city, very colourful with great atmospherics. The sound design is gorgeous and the soundtrack by BAFTA winner Jeff van Dyck is available to purchase on Steam. It's very chilled and relaxing. Submerged won an award for 'Best Audio' Freeplay in 2015, which should help you to understand how engaging and immersive this gentle game can be.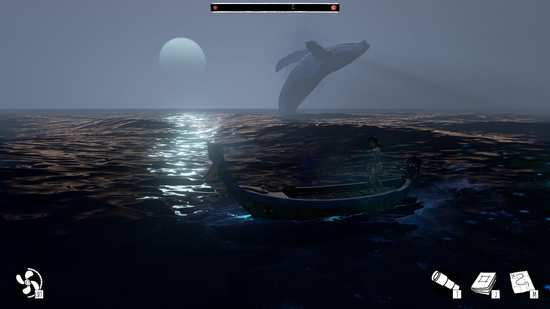 The game was built using the Unreal 4 engine and looks great to my eyes. This view isn't echoed by everyone, especially those who judge a game solely by how modern and ground-breaking graphics should be for any new release. The textures, should you want to look extremely closely, aren't brilliant but then they don't need to be. I think the game looks gorgeous with sun or moon light bouncing off the local architecture and different weather effects (sun, rain, fog) that bring some variation to the watery environment.
The one thing to be wary of, if this bothers you, is that it is a short game. I spent some time defogging the map and therefore I used seven and half hours of game time to complete this, whilst estimates on Steam put completion time at around four hours. At a retail price of just shy of £15, that may put some people off but when you may be able to pick it up as I did for £1.49, it could and should become a bit more palatable.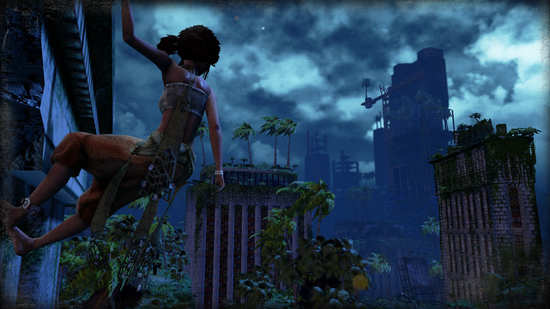 Not for everyone, but a nice break from the usual button mashing escapades I'm normally involved with. A nice diversion before I get back to some serious gaming – once I decide which of my many hundreds of Steam games I will move to next…