Page 1 of Wednesday (Addams Family spin-off)

Wednesday (Addams Family spin-off)
Jitendar Canth

(Reviewer)

posted this on

Thursday, 18th August 2022, 10:11
I get all excited for a minute, then see the dreaded phrase "Netflix exclusive", and have to tune out.
===========================
Jitendar Canth
Quote:
"I thought what I`d do was, I`d pretend I was one of those deaf-mutes."
Site Reviewer at DVD Reviewer & MyReviewer
Carving out a niche with a pneumatic drill at
Anime @ MyReviewer.com
This item was edited on Thursday, 18th August 2022, 10:21

RE: Wednesday (Addams Family spin-off)
Snaps

(Elite)

posted this on

Thursday, 18th August 2022, 14:46
That's on the definite list with one major rider.

Gomez?
No Nein Niet Non
Definitely not whoever he is.

Snaps


---
My new Flash Fiction blog. All my own work
500ish
---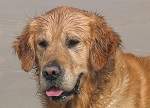 I am not young enough to know everything.

RE: Wednesday (Addams Family spin-off)
RJS

(undefined)

posted this on

Thursday, 18th August 2022, 20:31
It's way more interesting than The Munsters reboot! Also... is it a coincidence both these competing series got a reboot at the same time?


Editor
MYREVIEWER.COM

My Flickr Photostream

[VIDEO] RE: Wednesday (Addams Family spin-off)
mbilko

(Elite)

posted this on

Wednesday, 24th August 2022, 23:02

[VIDEO] RE:Wednesday (Addams Family spin-off)
mbilko

(Elite)

posted this on

Friday, 26th August 2022, 23:30

[VIDEO] RE:Wednesday (Addams Family spin-off)
mbilko

(Elite)

posted this on

Monday, 10th October 2022, 07:28

RE: [VIDEO] Wednesday (Addams Family spin-off)
admars

(Elite)

posted this on

Saturday, 26th November 2022, 22:41

RE: [VIDEO] Wednesday (Addams Family spin-off)
RJS

(undefined)

posted this on

Sunday, 27th November 2022, 10:16
Seen episode 2, settling into the episodic with larger story arc format, also surprised Burton directed Ep 2 too. Usually the big name director stops after the pilot.


Editor
MYREVIEWER.COM

My Flickr Photostream

RE: [VIDEO] Wednesday (Addams Family spin-off)
mbilko

(Elite)

posted this on

Sunday, 27th November 2022, 13:13
I believe he's doing the whole thing, this is his baby :)

RE: [VIDEO] Wednesday (Addams Family spin-off)
Pete-MK

(Elite Donator)

posted this on

Sunday, 4th December 2022, 03:30
Amazing, astounding, perfection. There aren't enough superlatives to encapsulate how absolutely spot-on this series was, from the mind of Burton based on the original performances of Ricci. I'm happy she was involved as it gave her blessing to Ortega's portrayal.

This, I would watch several times, which i haven't been willing to do with a series since Buffy.

============================
Writer`s Release