Page 1 of HBO 2020

HBO 2020

RE: HBO 2020
Snaps

(Elite)

posted this on

Friday, 8th November 2019, 12:04
That all went past way too quickly.
Some kind of list would be nice.
Yeh.
I know.
Google it.

His Dark Materials already on the Beeb.
Seen the first ep and I'm not totally hooked yet despite some good performances and a pretty good grounding in place and atmosphere.

Snaps


---
My new Flash Fiction blog. All my own work
500ish
---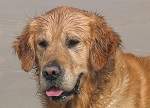 I am not young enough to know everything.

RE: HBO 2020
Mix Man

(Elite)

posted this on

Tuesday, 12th November 2019, 11:14
I've watched the first two of His Dark Materials and am very impressed by the whole thing. Great production values and some excellent performances from the two main female leads.