Page 2 of Arsenal: 2019/2020

RE: Arsenal: 2019/2020
pat-w

(Elite)

posted this on

Wednesday, 7th August 2019, 17:52

RE: Arsenal: 2019/2020
Si Wooldridge

(Reviewer)

posted this on

Wednesday, 7th August 2019, 19:36
So apparently we've bid for someone called Iwobi...who is he?

---------

Si Wooldridge
Reviewer



http://synth.myreviewer.com

RE: Arsenal: 2019/2020
mbilko

(Elite)

posted this on

Wednesday, 7th August 2019, 20:05
25 million plus addons agreed for Tierney :( truly gutted at this one

RE: Arsenal: 2019/2020
Si Wooldridge

(Reviewer)

posted this on

Wednesday, 7th August 2019, 21:02
Quote:
mbilko says...
"25 million plus addons agreed for Tierney :( truly gutted at this one"
We were supposedly in for him last year but the rumour was he or his agent wanted too much...still glad it never happened or we wouldn't have Lucas Digne...

---------

Si Wooldridge
Reviewer



http://synth.myreviewer.com

RE: Arsenal: 2019/2020
Quote:
Si Wooldridge says...
"Iwobi...who is he?"
Someone I'd rather we didn't sell! Strong young talent, played a lot of first team football last few seasons, was a regular last season.


Editor
MYREVIEWER.COM

My Flickr Photostream

RE: Arsenal: 2019/2020
Snaps

(Elite)

posted this on

Thursday, 8th August 2019, 00:46
Quote:
Robee J Shepherd says...
"
Someone I'd rather we didn't sell! Strong young talent, played a lot of first team football last few seasons, was a regular last season.
"
...and given the prices being paid this window worth well north of 30 million so you'd best have a root down the back of the sofa.

We eventually pay the 25 million for Tierney that's been on the table for some while. Which leaves me wondering if it was us dragging our feet until the injury situation was clearer.


Snaps


---
My new Flash Fiction blog. All my own work
500ish
---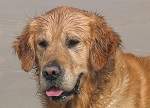 I am not young enough to know everything.

RE: Arsenal: 2019/2020
Quote:
pat-w says...
"David Luiz: Chelsea defender among transfer targets for Arsenal - http://www.bbc.co.uk/sport/football/49269863
I really hope this isn't true because I can't stand him."
It just became more than true.

Why can't you stand him out of interest? I don't really know him, which means he's probably not injured anyone or cheated in an Arsenal/Chelsea game.


Editor
MYREVIEWER.COM

My Flickr Photostream

RE: Arsenal: 2019/2020
pat-w

(Elite)

posted this on

Thursday, 8th August 2019, 12:41
He's a diver & a cheat. In my opinion.

RE: Arsenal: 2019/2020
Si Wooldridge

(Reviewer)

posted this on

Thursday, 8th August 2019, 17:15
Quote:
Robee J Shepherd says...
"Someone I'd rather we didn't sell! Strong young talent, played a lot of first team football last few seasons, was a regular last season."
Looks like you did though...

---------

Si Wooldridge
Reviewer



http://synth.myreviewer.com

[VIDEO] RE: Arsenal: 2019/2020
mbilko

(Elite)

posted this on

Thursday, 8th August 2019, 18:44
Well I honestly think you guys have won a watch with Tierney, he will be a massive success at Arsenal and wish him all the best. He was in the park playing with his mates when he got the call at 7pm to go to London for tasks and that's him in a nutshell.....

https://www.bbc.co.uk/sport/av/football/49285785




This item was edited on Thursday, 8th August 2019, 19:13