Page 1 of Honey I'm Home

Honey I'm Home
mbilko

(Elite)

posted this on

Sunday, 28th February 2021, 08:45
So not been in for a while, basically had a stroke at work, scary and didn't see it coming, in hospital 8 days the staff were amazing  and informed me my blood pressure was through the roof, never had high blood pressure and if someone had asked me day before I would have told you I was the easiest going guy I know, now with hind site I can see how stressed I was and probably the cause, Doctor told me I was lucky they caught it because stroke has been happening or was on the cards for ages and again with hind site there were signs which I didn't take seriously enough so if you are in that boat pop by the doctors as a check up is always a   good idea. Work isn't on the cards unfortunately and now just trying to arrange physio but much better now

RE: Honey I'm Home
admars

(Elite)

posted this on

Sunday, 28th February 2021, 09:12

RE: Honey I'm Home
That's good news (after the bad news of having had a stroke), glad you are on the mend!

Editor
MYREVIEWER.COM

My Flickr Photostream

RE: Honey I'm Home
Snaps

(Elite)

posted this on

Sunday, 28th February 2021, 10:35
Glad you're healing.
Us males of the species are notoriously bad at self monitoring and doctors.
Strokes as you obviously know can do a hell of a lot of damage so I'm glad this one's left you seemingly not too bad.

It's as well to realise that the NHS are still doing all the normal stuff and it's not either Covid or you're healthy.
Picking up my lad from hospital this morning after having his appendix out. I say lad he's 25 and could pick me up with one arm.



Snaps


---
My new Flash Fiction blog. All my own work
500ish
---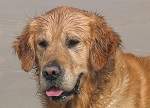 I am not young enough to know everything.

RE: Honey I'm Home
marksparks999

(Elite)

posted this on

Sunday, 28th February 2021, 11:24
Good news that its been caught and that they have treatment in place, i hope you have a swift recovery.

These things do remind us, perhaps to not lose sight of the important things in life, our friends and families, and actually we need to get that balance of life and work right.

The mother-in-law had one back in 2003, wasn't quite so lucky, lost her speech, and use of right arm, and has limited mobility, but she has a quality of life, and my 2 daughters have never known her any other way, so have no problems understanding, communicating with her.

RE: Honey I'm Home
Pete-MK

(Elite Donator)

posted this on

Sunday, 28th February 2021, 13:28
Quote:
Snaps says...
"Us males of the species are notoriously bad at self monitoring and doctors."
I can personally verify this. I'm terrible for going to the docs just in case they actually find something.

Glad you're back with us, and hopefully on the mend. I can sort of relate to your situation with regards to how suddenly this can spring up on you.

After I turned 45 I had a getting old check up and was told my BP was a bit high. Heart & everything else was fine, just the pressure was up a bit. Was given 5mg Amlodipine once a day and started taking that daily, but being a blokey-bloke, didn't change anything else (diet, lifestyle, several beers over the weekend). A checkup a year later and the BP was just as high, so he upped the dosage to 10mg, and I tried to cut some things out . (Haven't had a proper coffe in years and only drink caffiene free coke, still can't get my head around salad though).

After the  stress of last march/April, when Annie apparenty caught the 'Rona, my BP was levelling about 150/95, which isn't good, but better than it was. Then about July I had a proper scary moment when I got realy spacey at work and felt a rush of something to the head. I called 111 and they told me to get to casualty as soon as poss, where I was measured at 190/110, which is bad.

Several slaps on the wrist later, from family & medical professionals, I've managed to reign myself in and get that crap under control. Completey cut out the booze and a slightly better diet. BP this morning was a respectable 135/85. Still a bit high but way out of the danger zone I was in a few months ago.

============================
Writer`s Release

RE: Honey I'm Home
Si Wooldridge

(Reviewer)

posted this on

Sunday, 28th February 2021, 16:30
Good to see everything is ok.

Take care of yourself.

---------

Si Wooldridge
Reviewer



http://synth.myreviewer.com

RE: Honey I'm Home
Brooky

(Elite)

posted this on

Thursday, 4th March 2021, 15:17
Oh Mbilko , so glad to hear from you,
And happy to know your doing well
recovery from your stroke, you just never know
When things like this going to happen.
I myself haven't been in here only because
trying to get by day by day.And truly
upset with this virus and how it has pull
us away from our plans.And hearing about
the other virus that has enter in your country
UK hearing in the news about how somewhat
different. I am so totally upset it has taken me years trying to go to England and also Spain
Just before the pandemic came here to USA,
Finally got Hubby to get passports to
finally make plans for holidays.
And now hearing what's happening in the UK
truly upsets us more me . I hope 😁 and pray
We will get there👌
This item was edited on Thursday, 4th March 2021, 15:28