Page 7 of The Biden Presidency 2021

RE: The Biden Presidency 2021
Someone, take away the football!

RE: The Biden Presidency 2021
Pete-MK

(Elite Donator)

posted this on

Sunday, 8th November 2020, 22:57

RE: The Biden Presidency 2021
Snaps

(Elite)

posted this on

Monday, 9th November 2020, 00:19
Quote:
Robee J Shepherd says...
"Now I do think these idiots you see standing around in public places heavily armed are so untrained and inexperienced that against any government agency equipped with guns they would last seconds, but stray bullets can still kill and people truly protecting the country or bystanders could easily get hurt."
An easy cop out from a UK viewpoint but a proportion of these may be ex military, national guard, police etc and even if not they'll be proficient in handling their weapons. They have the time and plenty of opportunity to practice.
Not to say that they wouldn't be put down but there would be  lot more carnage than you may expect.
It took them 51 days to end the Waco siege and one gunman killed 67 and injured over over 400 in that shooting from the hotel in Las Vegas.


Snaps


---
My new Flash Fiction blog. All my own work
500ish
---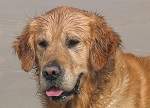 I am not young enough to know everything.

RE: The Biden Presidency 2021
Pete-MK

(Elite Donator)

posted this on

Monday, 9th November 2020, 00:22
Quote:
Snaps says...
"An easy cop out from a UK viewpoint but a proportion of these may be ex military, national guard, police etc"
5-10%, if you're lucky. The rest are idiots like Rittenhouse.


============================
Writer`s Release

RE: The Biden Presidency 2021
admars

(Elite)

posted this on

Monday, 30th November 2020, 22:36

RE: The Biden Presidency 2021
Pete-MK

(Elite Donator)

posted this on

Monday, 30th November 2020, 22:41
Trump himself wished him a speedy recovery. Not sure if that's set off some kind of reverse-pavlovian response in his followers, but yeah, even 4chan isn't saying anything about it.

============================
Writer`s Release

RE: The Biden Presidency 2021
mbilko

(Elite)

posted this on

Tuesday, 1st December 2020, 07:04
If it was trump we would never have heard about it, that's the problem in 1