Page 1 of [VIDEO] The Marvels

[VIDEO] The Marvels
admars

(Elite)

posted this on

Tuesday, 11th April 2023, 15:39

RE: [VIDEO] The Marvels
Jitendar Canth

(Reviewer)

posted this on

Tuesday, 11th April 2023, 19:23
I hope this is a movie and not a TV series. With more and more TV being made in 2.35:1 these days, it's harder to tell.
===========================
Jitendar Canth

Quote:
"I thought what I`d do was, I`d pretend I was one of those deaf-mutes."

Site Reviewer at DVD Reviewer & MyReviewer

Carving out a niche with a pneumatic drill at Anime @ MyReviewer.com

RE: [VIDEO] The Marvels
admars

(Elite)

posted this on

Tuesday, 11th April 2023, 19:51

RE: [VIDEO] The Marvels
RJS

(undefined)

posted this on

Tuesday, 11th April 2023, 21:03

RE: [VIDEO] The Marvels
mbilko

(Elite)

posted this on

Wednesday, 12th April 2023, 01:41
Nick Fury's friendly cat you mean :)

RE: [VIDEO] The Marvels
RJS

(undefined)

posted this on

Wednesday, 12th April 2023, 07:32

RE: [VIDEO] The Marvels
admars

(Elite)

posted this on

Wednesday, 12th April 2023, 07:34

[VIDEO] RE:The Marvels
Jitendar Canth

(Reviewer)

posted this on

Saturday, 22nd July 2023, 20:03
Trailer time...


===========================
Jitendar Canth
Quote:
"I thought what I`d do was, I`d pretend I was one of those deaf-mutes."
Site Reviewer at DVD Reviewer & MyReviewer
Carving out a niche with a pneumatic drill at
Anime @ MyReviewer.com

RE: [VIDEO] The Marvels
mbilko

(Elite)

posted this on

Saturday, 22nd July 2023, 22:33
Aye the cat and Ms Marvel, what's not to like and the only reason im looking forward to the final episode of the surprisingly dull Secret invasion which only Olivia Coleman shines in is my hope and expectations of some cameos before the movie
This item was edited on Sunday, 23rd July 2023, 10:09

RE: [VIDEO] The Marvels
Snaps

(Elite)

posted this on

Sunday, 23rd July 2023, 08:41
Looks like a switch brain off amusing bit of hooey.

Olivia Coleman is in my must watch category,
except for all the royal sh*t,
don't make me watch that.

Agree that Secret Wars is not the finest avenue Marvel has travelled.

Snaps


---
My new Flash Fiction blog. All my own work
500ish
---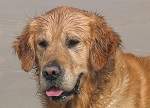 I am not young enough to know everything.