Anime Review Roundup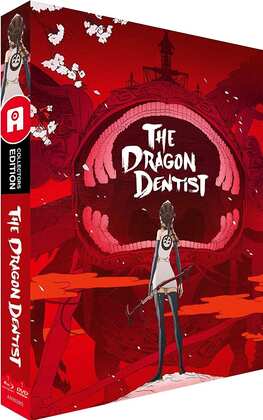 I haven't been to the dentist in ages, relying instead on an electric toothbrush and an avoidance of boiled sweets. It was common sense of course, sheltering during the Covid pandemic, avoiding human contact. And when I was finally vaccinated and felt safe to mingle, the dentist told me I was no longer registered because I missed the last scheduled appointment, which was in the middle of the government mandated lockdown. Any excuse to make you go private and bankrupt you through fees. This wouldn't have happened if I were a dragon.
Dragon Dentist
shows what can happen to a dental technician that doesn't respect the patient. I really am reaching for something to write in these bits, but Dragon Dentist is quite the oddity, understandable given that it shares a director with FLCL. Click on the review to see just how weird it is.
After a fairly lengthy hiatus, the Aria franchise resumes in the UK with the release of
Aria the Natural Season 2 Part 1
. Primarily a slice of life show made to make viewers relax, Aria excels when it comes to world building. It's set on the planet Aqua (a stand-in for Mars), where a tourist city called Neo Venezia has been created. It follows a group of girls in training to become gondoliers, as they explore various aspects of their techno-magical world. Click on the review to see why this show is so worth watching.
This Week I've Been Mostly Rewatching...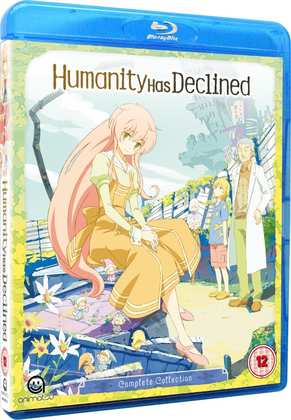 Humanity Has Declined. If you look at prehistory, it's clear that there were periods where more than one intelligent species existed on the planet, most recently the Neanderthals and modern humans. You can wonder how that co-existence panned out, and given than we have some percentage of Neanderthal DNA in our own genetic make-up, it's clear that friendly relations weren't unheard of. Humanity has declined asks this question from the other end, with our species on the way out, and a new humanity, fairies having risen to fill the evolutionary gap. It is something of a sci-fi fantasy anthology with slice of life elements, and a fair level of satire too.
I like the weird, I like the inventive, and I certainly like anime that do something different from the mainstream. Humanity has Declined certainly fits that bill, but it hasn't aged too well with the re-watch. I loved it when I first saw it, but this is the third time, and it suffers from a bland main character, a drawback that isn't addressed until the final two episodes, by which point it's too late.
Here's my review of the Blu-ray release.
Animatsu (remember them?) released the show on Blu-ray and on DVD in the UK in 2016, and is hard to find now for a realistic price.
MVM released Aria the Natural Season 2 Part 1 on Blu-ray on January 9th. All the Anime released The Dragon Dentist Collector's Edition in 2020. There was subsequently a standard release as well.